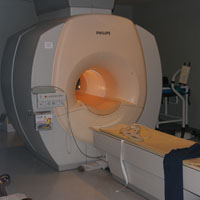 MRI
As technology continues to advance, physicians are recommending that their patients get advanced tests that can identify problems quickly. One of those is an MRI, or magnetic resonance imaging, a diagnostic procedure that uses a combination of a large magnet, radio frequencies, and a computer to produce detailed images of organs and structures within the body. Not only is our MRI ACR Accredited but is a 1.5 Tesla. Which means higher resolution with quicker scan times.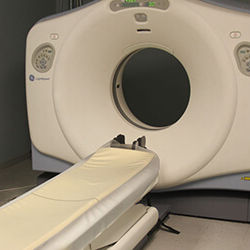 CT Scans
Our CT machine is ACR accredited and is a 64 slice so it provides the radiologists with clearer images for the radiologist which aides in the most accurate readings for the patient.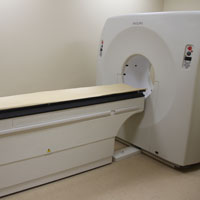 PET Scans
A Positron Emission Tomography (PET) scan is a type of imaging test. It uses a radioactive substance called a tracer to look for disease in the body. A PET scan shows how organs and tissues are working.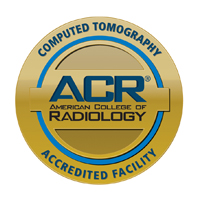 MRA (Arteries)
A Magnetic Resonance Angiography (MRA) is a type of MRI that uses magnetic fields and pulses of wave energy to provide images of blood vessels inside the body.
Nuclear Medicine
Nuclear medicine is used to diagnose or treat cancer, heart disease and other gastrointestinal, endocrine and neurological diseases. A small amount of radioactive material (tracer), is given to the patient (it may be injected, swallowed as a pill, or inhaled as a gas). A special camera is used during the test that detects the tracer as it moves through the body or is absorbed by body tissues.
Echocardiography
Echocardiogram, often referred to as a cardiac echo or simply an echo, is a sonogram of the heart. Echocardiography uses standard two-dimensional, three-dimensional, and Doppler ultrasound to create images of the heart.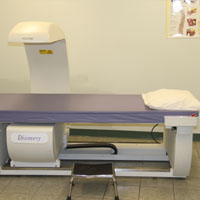 Bone Density
Bone Mineral Density (BMD) is related to bone strength. BMD testing is used to diagnose osteoporosis. BMD is measured with a test called a DXA scan. By measuring BMD, doctors can predict the risk of having a bone fracture.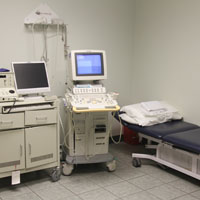 Ultrasound
Diagnostic ultrasound, also called sonography or diagnostic medical sonography, is an imaging method that uses high-frequency sound waves to produce images of structures within your body. The images can provide valuable information for diagnosing and treating a variety of diseases and conditions.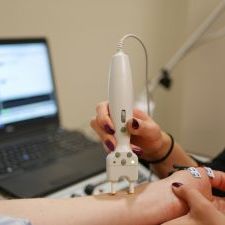 Electromyogram (EMG)
Nerve conduction studies are performed in our office by our certified EMG Technician. The electromyogram study measures the electrical activity of muscles when they are at rest and not being used. In addition, the nerve study measures how well and how fast the nerves can send electrical signals. Physicians refer for this exam when there is trauma sustained through injury, and find the damage to the peripheral nervous system.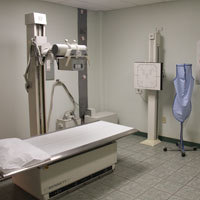 X-Rays
An x-ray is among the most quick, painless and informative tests available to detect or diagnose health issues. From detecting a broken leg, to determining if a patient has pneumonia, x-rays can provide the facts doctors need to treat patients effectively. Our technicians use a small amount of radiation to capture an image of the area being studied, either on film or computer.