Sleep disorders can seriously impact your health; therefore, they require specialized medical attention
Researchers have linked sleep-related illnesses to hypertension, stroke, congestive heart failure, depression, and an overall decreased quality of life.
There are more than 70 different sleep disorders, categorized as:
Lack of Sleep (e.g., insomnia)
Disturbed Sleep (e.g., obstructive sleep apnea), and
Excessive Sleep (e.g., narcolepsy)
When properly diagnosed, these sleep disorders can be easily managed in the majority of cases.
Sleep Disorders Tested in Our Sleep Center
Obstructive Sleep Apnea
Narcolepsy
Periodic Limb Movements/ Restless Leg Syndrome
REM Behavior Disorders
Insomnia
Our Facility
Medical Associates of Brownsville (MAOB) Sleep Center offers the highest quality of care for our patients. The center utilizes state-of-the-art equipment in order to perform high quality testing, while providing patient safety and comfort.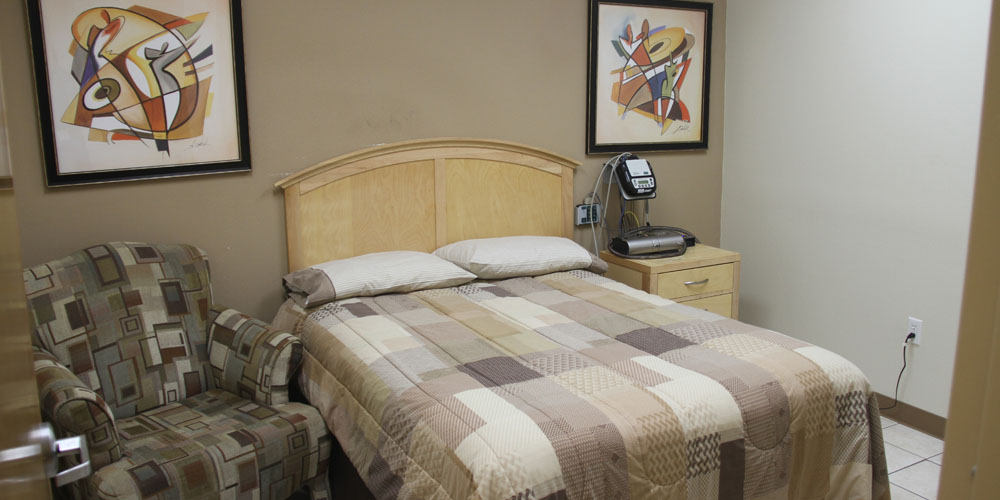 MAOB Sleep Center is recognized and accredited by the American Association of Sleep Medicine (AASM) for meeting the highest standards of care. Our staff includes highly trained and skilled professionals under the direction of an experienced Medical Director, a member of the American Board of Sleep Medicine.
Our sleep center is a 4-bedroom facility, each including its own private bathroom. The bedrooms are designed to provide the greatest patient comfort and rest. Our center includes one fully ADA-approved handicapped room, in order to accommodate all patient needs.
The Healthy Choice! We are a private practice thoroughly committed to providing exceptional care to our patients. We strive to ensure quality health services for our community by combining clinical, administrative, and educational expertise with commitment to our patients and their families.